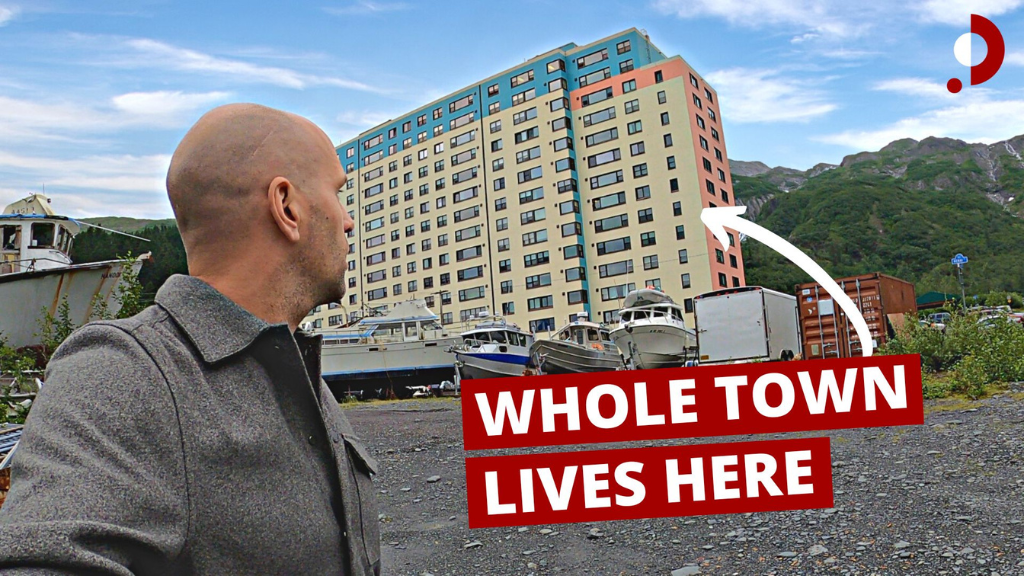 Whittier, Alaska, is one of the most remote yet connected places I've ever visited.
The only way to reach this town by car is through a tunnel that runs underneath a glacier (you can also reach it by boat). While this limited access can present challenges, such as rockslides and harsh weather conditions, the residents seem to like it.
Can you imagine living in a town that is cut off from the rest of the world at precisely 10:30 PM each night, when the tunnel closes?
It's like no other place. 
What makes Whittier truly remarkable is that everything the population needs – the post office, market, school, and other amenities – is housed in one building.
My Trip Under the Glacier: 
Whittier

, AK

Driving into the tunnel, I wasn't sure what to expect. The anticipation of meeting fascinating people in random places is what makes my journeys so exhilarating. As many of you know, I occasionally seek out stories without any prior connections, and this was one of those times.

After exiting the tunnel and arriving in Whittier, I saw the Soviet-style Begich Towers, rumored to house approximately 200 people. Armed only with my camera and my usual curiosity, I approached the building's entrance hoping to encounter welcoming locals who would show me around… and this is precisely what happened.

I was fortunate to meet Jeanette, who proved to be an exceptional tour guide for this super cool town.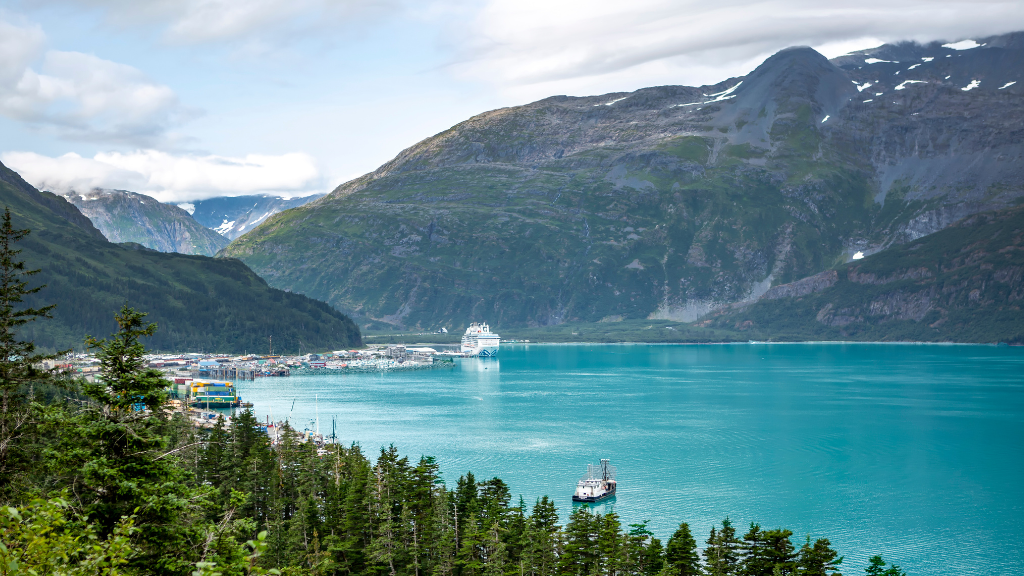 Jeanette's Hawaiian-Style Home in Alaska
Jeanette and her husband are well-known in Whittier. They're a warm couple that ironically decorated their apartment in a Hawaiian-style theme. Of course, Aloha is the last thing you think when you arrive in Alaska, but this is one of the many quirks that make this town so special.
The people accept the limitations of their building. The floors aren't level, and bears occasionally infiltrate the rabbit warren-like tunnels beneath the apartments – but the locals love it, and you can't beat the view. 
To give you some insight into just how crazy life can get, Jeanette and her husband came out to view the apartment they now own. They went to purchase the deed and found out the man who put it on the market was actually a renter! Thankfully for them, the actual owner agreed to the sale, and the rest is history.
When asked what they thought of the renter from hell – they simply shrugged, smiled, and said, "That's Whittier for you." 
It's what's so great about this place. Whittier is nothing if not resilient. In 1964 it sustained a 9.2 earthquake, which remains the largest recorded earthquake to date. The extensive damage cost $10 million (or $96 million today). 
Yet the Beigich towers are still standing! 
Samoans In 
Whittier
One thing I found very interesting – Whittier has a significant Samoan community that is attracted by opportunities despite the difference in climate.
Begich Tower accommodates 35 schoolchildren and employs 12 educators, most of which are Samoan. Additionally, the Malamalama Fou church, meaning "New Light Church" in English, is run by Samoans and contributes to the Whittier's strong sense of faith.
The entire town exudes a compassionate vibe.
Cruise Lines and Sailors Find Refuge
While chatting with Jeanette, I noticed several sailors were enjoying refreshments in Begich Towers. So what's the deal?
Whittier became a hot destination for cruises after they constructed the tunnel and established a route to Anchorage. Its sheltered port and beauty make it a natural place for ships to stop.
According to Jeanette, many crew members remain out of sight during the voyage. They facilitate all the tough stuff but remain faceless. Whittier offers them an opportunity to find companionship, spiritual sustenance, and some relaxation.
During my visit, I sensed that some of the crew regarded the people of Whittier as an extension of their family… and, let's be honest, who could possibly resist Jeanette's homemade chocolate chip cookies?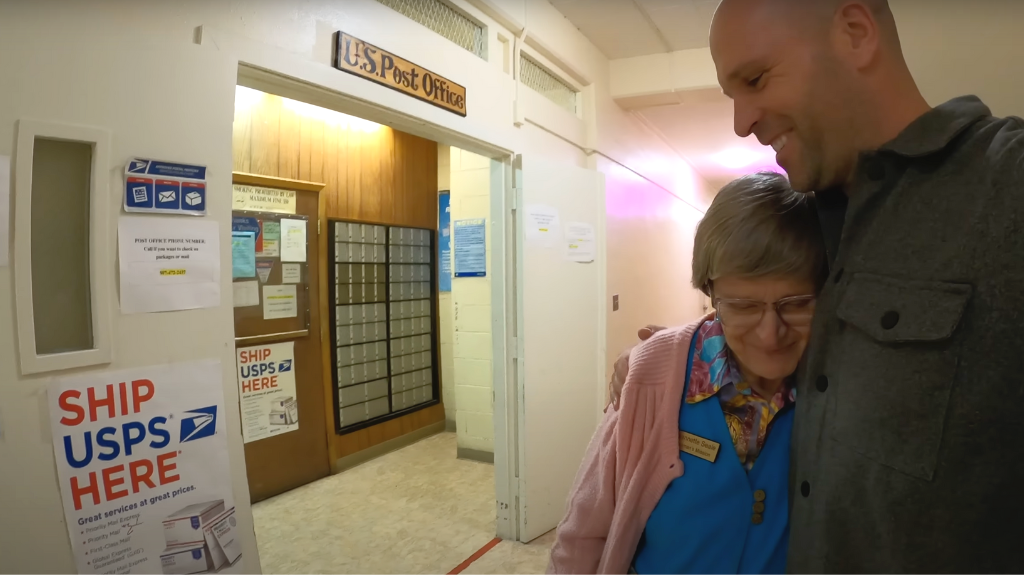 My Experience in Whitter, AK
What an awesome little town. If you're in Alaska, it's a place you should definitely check out. But honestly, what truly sets Whittier apart is its people. The community is something special, carefully preserved by locals such as Jeanette for future generations to appreciate. I'm so glad I got the opportunity to meet them all.